Ready-Set-Start offers a fresh new way for parents to purchase back-to- school supplies and rewards schools for sharing their supply lists on its site.
Parents! Start here…
Learn More!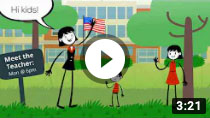 Schools
Get 5% Cashback!
Ready-Set-Start is free for K-12 schools to easily post their school supply lists online and earn 5% back on sales from parents.
No Cost
No Contacts
No Deadlines
No Volunteers
No Minimums