Registration
Ready-Set-Start is designed to support the supply needs of BOTH Elementary and Secondary grade students.
Schools
Register and get
5% cashback!
Parents, no need to register.
Simply go
HERE
to search for your school supply list.
Choose an option below to get started. The option you choose will effect the way your list(s) are displayed to parents. School logos (for Spirit Shop customization) can be added during registration with either option.
Questions? Please Contact Us if we can help.
Grade Specific
Used for
Elementary

School Lists
(Video Instruction)
Allows schools to create multiple supply lists based on grade levels.
Requires only one registration for your school
Simply add a class name for each grade level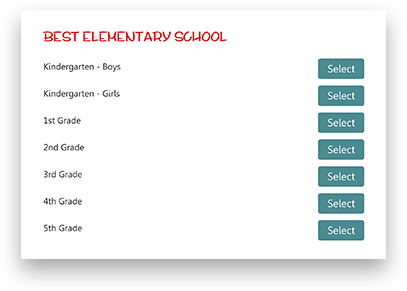 Example of Parent View
Teacher Specific
Used for
Secondary

Supply Lists and/or Teacher Donation Requests
(Video Instruction)
Allows teachers to uniquely create their own supply lists to fit the individual classes they teach.
Each teacher at your school will register separately
Teachers can create multiple lists for each class that they teach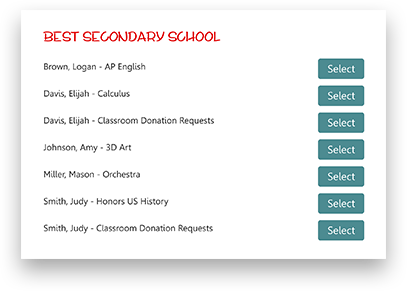 Example of Parent View